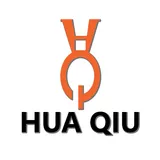 ABOUT US
NingBo HuaQiang Mechanical Seal Factory,subjected to NingBo
HuaQiu Industry and Trade CO.,LTD located in NingBo suburb was established in 1995。
We are a professional manufacturer of mechanical seals,cartridge seals,metal bellow seals,mixer and

agitator seals,dry gas seals, Slurry pump seals,Comprosser seals, Magnetic Sructure seals and sealing materials,such as carbon(M106K,M106F,M106D),Ceramic,reaction bonded silicon carbide(RBSIC),sintered pressure less silicon carbide(SSIC) tungsten carbide(TC:Ni,Co),stainless(SS304,SS316),rubber ,PTFE and so on which can replace the similar products of John Crane,Burgmann,AES ,Vulcan,Roten,Flowserve,Fluiten and so on.
The inner diameter of seals and ring we can supply is from 10mm to 250mm. The highest pressure can be reached is 12MPA. They can be used in petroleum, chemical industry, electric power, mechanicals, metallurgy, shipping, sewage treatment, printing and dyeing, food industry, pharmacy, automobile and so on.
The eighty percent of our products are exported to all over the world。
Now we can also make OEM for some professional pump manufacturers in the world.
The best price,timely delivery,perfect quality and excellent service are also provided for our customers abord。
Welcome to send drawings or samples to us,we always guarantee to supply the full list products and best service according to the customers'requirements and the pumps'working conditions!